We started this project in the beginning of March with the hopes of creating a bathroom that was not only functional but beautiful. Seeing as this bathroom is the master suit of the house, we wanted to emphasize the size of the space while truly creating a "his and her" bathroom suit. If you have been following me along on Instagram you have seen the many different phases of this renovation. While not always pretty, this process has given way to more beauty than I think this house knows what to do with. If you haven't already, check out the before and after of this space here.
Thanks to Lowes, we were able to make this bathroom renovation truly magical. All I want to do is sit in this space and take in its beauty. It's so aesthetically pleasing to my eyes, I can't get enough. If you know me, you know how in love I am with Chip & Joanna Gaines, so when recreating this space, you know I had to have me some shiplap.
Making this shower come to life may be my favorite part of this transformation. It has brought so much depth to this space, making it the true focal point of the bathroom.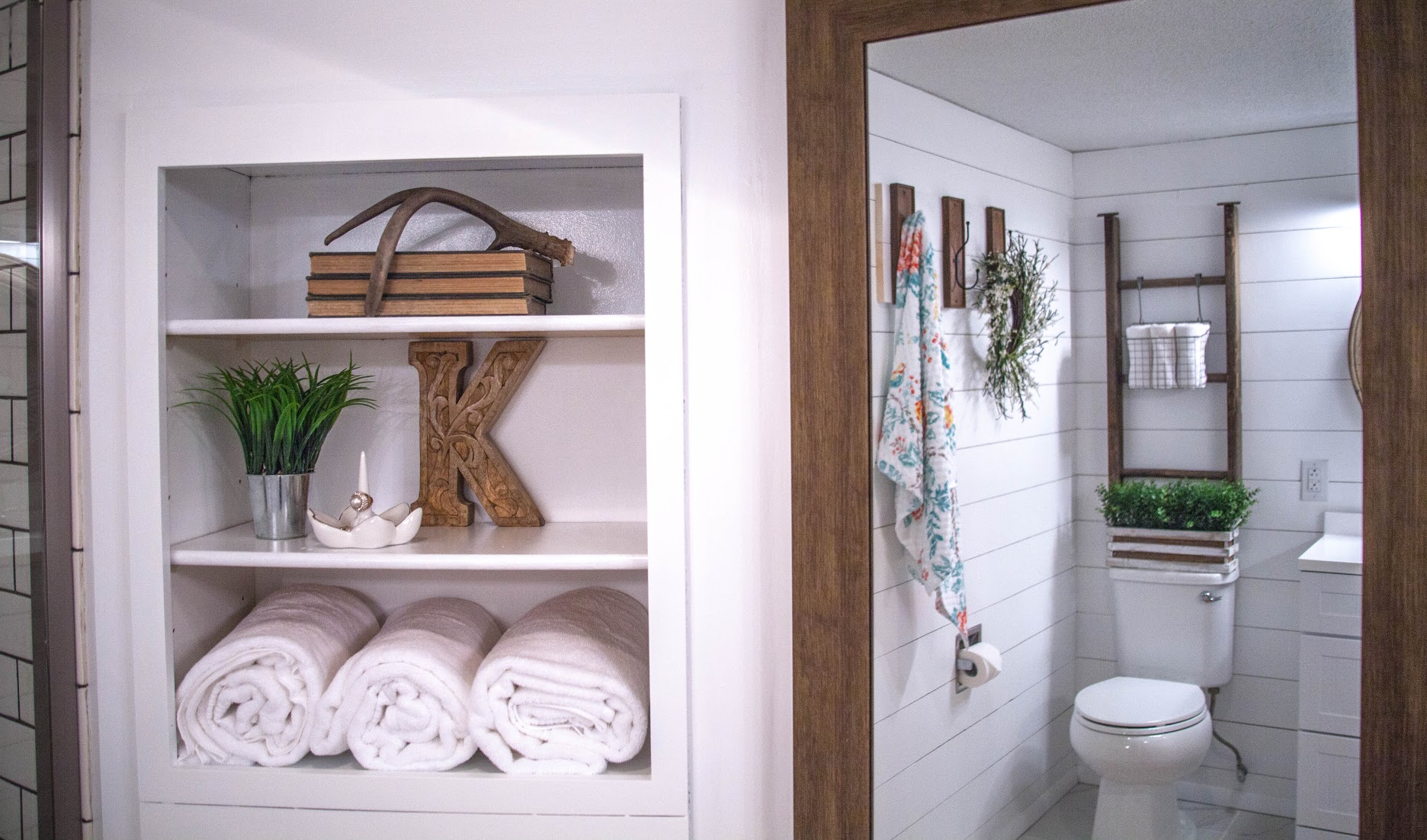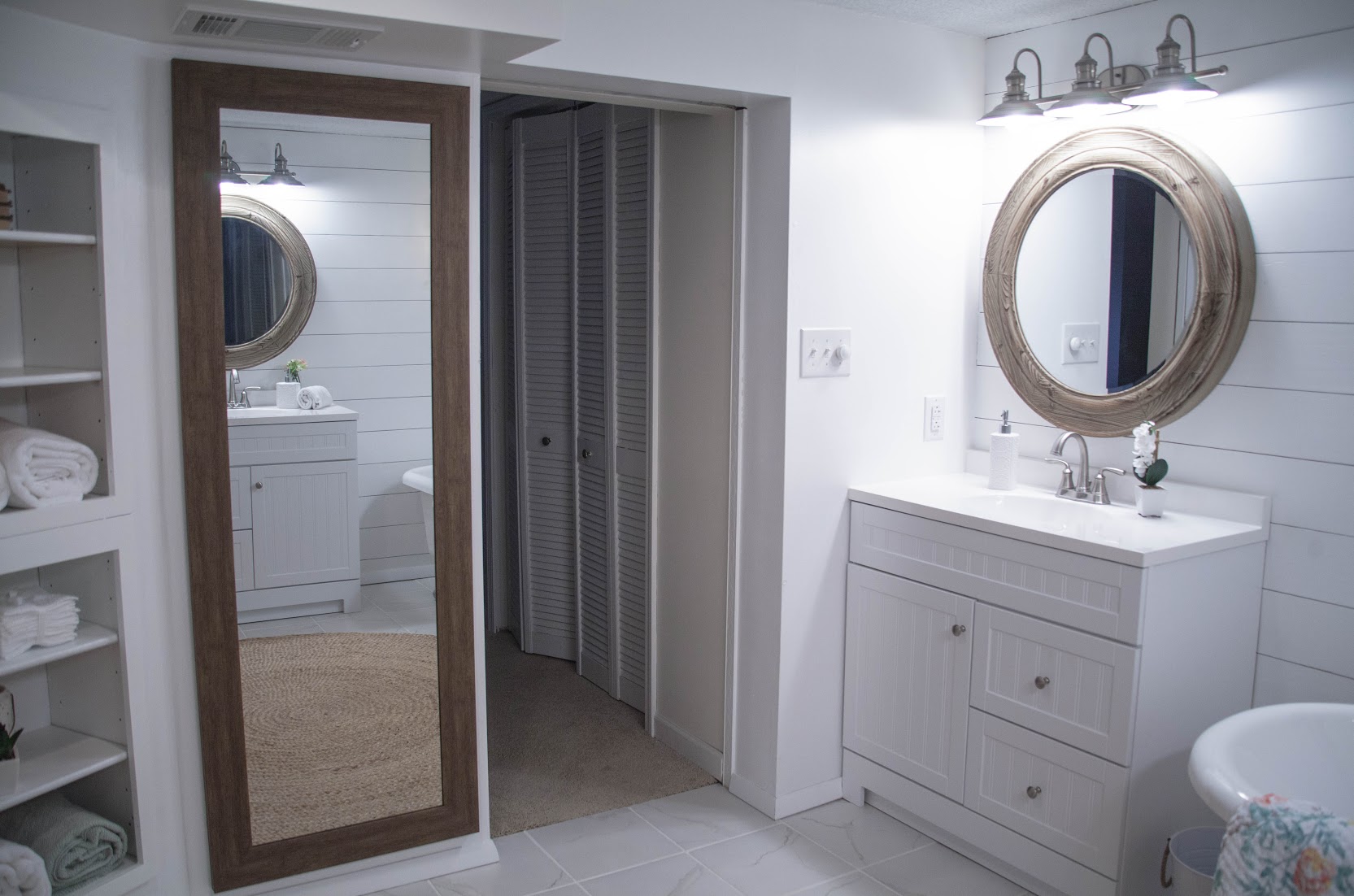 Removing the cabinet doors to this built-in has not only maintained it's purpose and functionality but brought to it a new kind of meaning and beauty.
I've always dreamed of having a claw-foot tub and when we had the chance to work with Lowes we were able to make that dream a reality. Lowes I cannot thank you enough for making that happen for us. I've already enjoyed a few soaking sessions in this beauty!
Designing this space with my dream tub gave me the opportunity to expand that dream to think about what this space could truly achieve. I cannot tell you how hard and long I searched for the perfect chandelier to accompany this space. I wanted it to not only add elegance but create the perfect ambiance for a night of true relaxation.
Since this space is so "boxy," I wanted to make sure to tone down all the lines with some curve-like features. Adding the round mirrors (another incredibly torturous find) and round rug gave this space the perfect design balance.
Every detail of this bathroom was precisely thought out; with purpose and beauty in mind. To give this bathroom not only an atheistically pleasing view but a comfortable one.
I cannot thank Lowes enough for making this transformation possible. This has truly been an inspirational experience and I am beyond grateful for the opportunity!
See the before and after of this space here.
Want to shop this look? See just how we created a total bathroom remodel under $5K here!
This post was produced in partnership with Lowes. Thank you for supporting our sponsors!
xoxo, Tessa
*All pictures were taken by Alisa Nicholle Photography. Check out more of her gallery here. Follow along on all of her adventures on Instagram and Facebook.